Events Calendar
---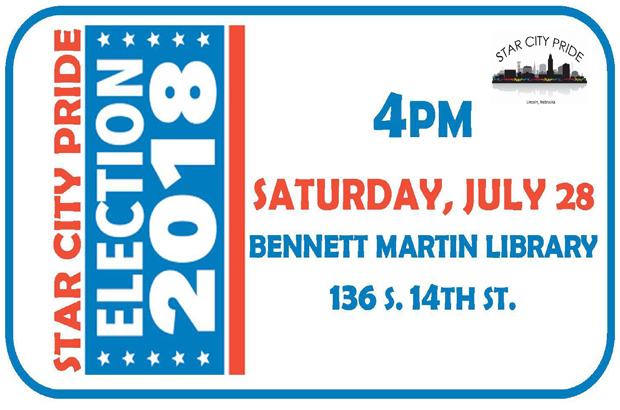 As the fiscal year ends for Star City Pride, it is time to elect new Board Members to lead SCP into the future!
The following five (5) positions are up for nomination and election:
President (2-yr term)
Vice President (1-yr term)
Secretary (2-yr term)
Sponsorship & Development Director (2-yr term)
Community Outreach Coordinator (2-yr term)
A full description of each position and the requirements for nomination can be found in our bylaws. To download, please get your copy here https://starcityprideorg.presencehost.net/about/by-laws.html
To vote as a Corporation Member you must have attended one (1) meeting, volunteered at a SCP event, or worked with a SCP committee (you only need to qualify under one requirement in the 2018 fiscal year).
To become a Board Member, you must have attended at least three (3) regular meetings throughout the previous fiscal year, or volunteered before, during or after the 2018 Pride event, or served on a committee, or have served as an officer previously on the Board of Directors.