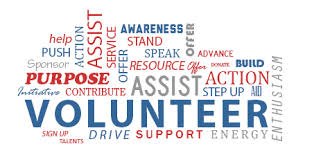 Volunteers are integral to our organization. Below you will find a list of year-round volunteer opportunities that are available. If you find one of interest, complete the application form below.
Year Round Volunteer Opportunities
Fundraisers

Entertainment

Advertising

Vendors

Raffle Items

Sponsorship
During our 2017 Pride Festival from Friday, July 7, 2017 through Saturday, July 8, 2017, there are several other Volunteer Opportunities available to help us make our Festival Amazing!  If you find one of interest, complete the application form below.  Please include times your available to volunteer in the Additional Details section!  
Here are the hours we need volunteers durning our Pride Festival:
Friday, July 7th:  (Starting at 4PM)  (End Time 12Midnight)
Saturday, July 8th:  (Starting at 2PM)  (End Time 12Midnight)
Volunteer Opportunities During Pride Festival
Stage Set-up / Tear Down

Beer Garden Set Up / Tear Down

Vendor Tent Set-up / Tear Down

Star City Pride Booth

Stage Help

Performer Check-In / Runners

Kidz Zone Helpers

Spotlight Operator
Volunteer Job Descriptions/Requirements
Beer Garden Set-up/tear-down:  Placing 50 pound bags of sand on posts for the vendor booth tents.  Moving tables and chairs into place, setting up flags and/or umbrellas and laying table cloths on tables in the festival area.
Vendor Tent Set-up/tear down:  We will be setting up and weighting approximately 50 easy up tents. We will also place tables/ chairs in booths and set up the tables and chairs in the open seating area.
Recycling/Trash Patrol:  Volunteers will clean up on trash left on the ground or on tables.  You will also be removing full trash bags and replacing them in the containers as needed during the event.   Gloves will be provided to all volunteers doing this job.
Star City Pride Booth: Volunteers will be selling any SCP paraphernalia both Friday and Saturday.  They also are there to help answer questions and direct people as needed.
Stage Help: We occasionally need help loading equipment on and off the stage. Individuals will be helping carry band equipment down four stairs from the stage to the ground. 
Performer Check-In/Runners:  Check in performers as they arrive, test their music to ensure it plays and deliver music to sound technicians. Keep performers informed of time (if we are running early or late) and ensure they are at staging ready to go when needed.
Kidz Zone Helpers:  Assist with the running of games in the kids zone on Saturday.
Trash Clean Up:  On Saturday and Sunday mornings we will go through the parking lots and walk the streets used for the event and near the event to clean up any trash that has been left behind by participants the previous day.
Spot Light Operator: Volunteers will take turns using the spot light during the evening performances. This job requires sober individuals able to stand for an hour at a time and ensure the spot light remains focused on performers.