Mr. & Miss Star City Pride Victory Show
Friday, October 27, 2017 9:30 pm - 11:30 pm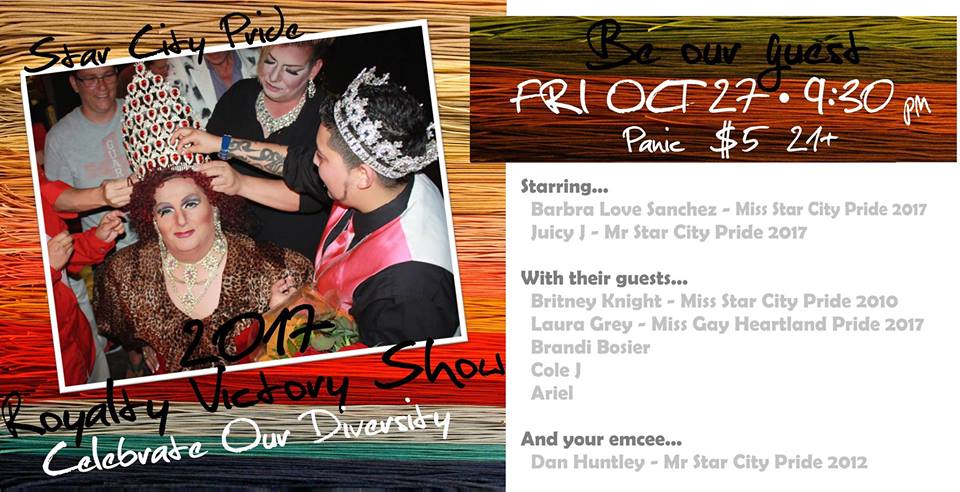 Location:
Panic Bar (200 S. 18th Street)
Description:
We are proud to present the 2017 Star City Pride Victory Show, Friday October 27th at Panic Bar!

Come celebrate the crowning achievements of Miss Star City Pride 2017 Barbra Love-Sanchezand Mr. Star City Pride 2017, Andra Juicyj Mendoza , along with some of their best friends and performers!

Joining the party will be:
Britney Knight - Miss Star City Pride 2010
Laura Grey - Miss Gay Heartland Pride 2017
Brandi Bosier
Cole J
Ariel

And your emcee for the evening:
Dan Huntley – Mr. Star City Pride 2012

Star City Pride 2018 will be big and beautiful, so come hang out and support the title holders that will help make it happen!
SEE YOU THERE!!