Events Calendar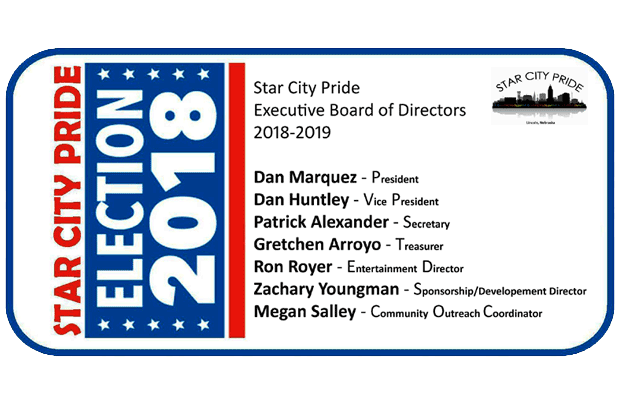 President - Dan Marquez
Vice President - Dan Huntley
Secretary - Patrick Alexander
Sponsorship and Development Director - Zachary Youngman
Community Outreach Coordinator - Megan Salley
Returning:
Treasurer - Gretchen Garcia Arroyo
Entertainment Director - Ron Royer
Congratulations to the incoming board members!
The current board would like to thank and congratulate the outgoing board members for helping to build Star City Pride into the success it has become, and for leaving a lasting legacy!
We would also like to thank everyone who came out to vote! It's your voices that truly help bring about positive changes in our community!