Events Calendar
Special Election - Corporation Meeting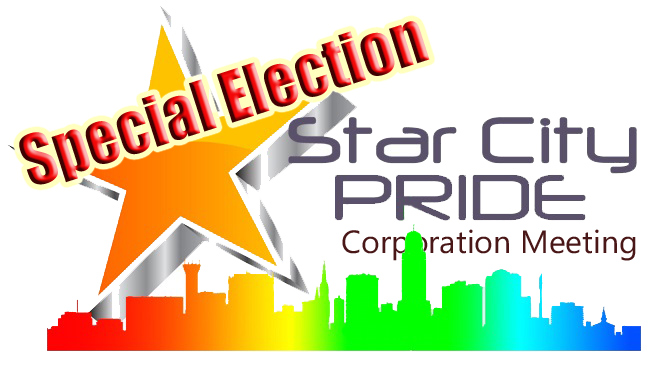 Star City Pride has A LOT of work to do and our next corporation meeting is scheduled for December 5th at The Foundry (211 N 14th St).
We will be holding elections to fill FOUR vacant positions, we will be discussing the Star City Pride 2019 theme and design, and much more!
Please make every effort to come participate in the elections and make sure YOUR voice is heard! You deserve a say in how Star City Pride does business, so be sure to be a part of it. Here's your chance to serve!