Events Calendar
The Stellar Legacy Dinner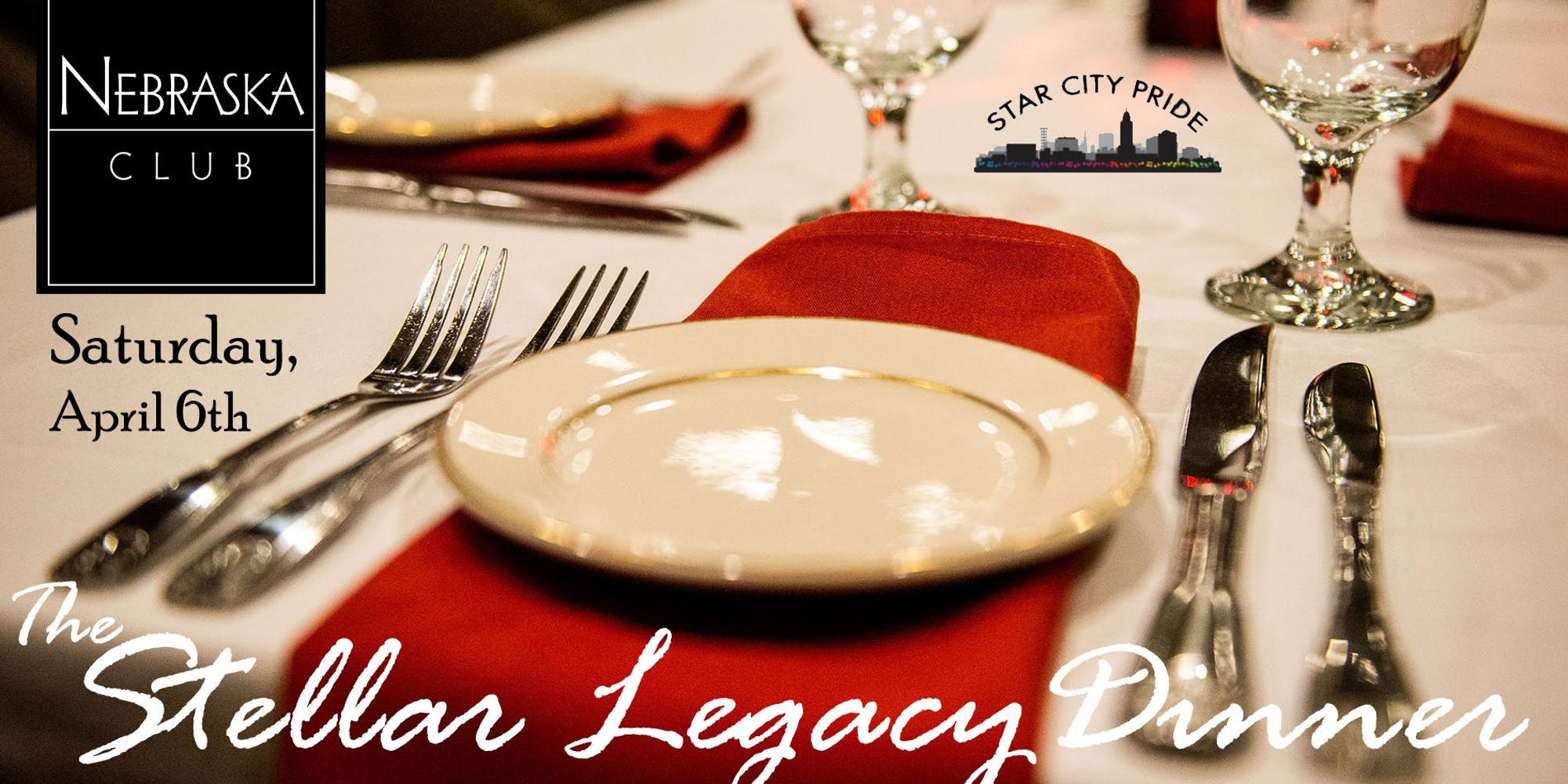 Join us for this unforgettable night! There will be a cocktail reception starting at 630, with dinner being served at 730. Awards and speakers begin soon after.
RSVP by Tuesday (4/2) to make sure you don't miss out! You may choose to pay at the door but an RSVP is necessary for entry. Just follow this link https://www.eventbrite.com/e/the-stellar-legacy-dinner-hosted-by-star-city-pride-tickets-57423183287.
Menu:
Pork loin served with dijon mustard sauce; mashed potatoes and a chef's choice veggie; dinner rolls and house salad.
If you want the vegetarian option, let us know! It is mushroom and ricotta ravioli served with wild mushroom ragout, fresh herbs, and parmesan cheese; broccolini; dinner rolls and house salad.
Everyone gets homemade cheesecake for dessert!
Guest Speaker
Aaron Aupperle. Aaron is a survivor of conversion therapy and had his story told, in part, in the recent film, Boy Erased. He has since become an outspoken leader in the community, educating others about the harms of conversion therapy. You do not want to miss this wonderful opportunity to hear the incredible and inspiring story.
Legacy Award - Kara Kugler-Wright
Kara Kugler-Wright. Kara is the owner of Nebraska's oldest LGBTQ establishment, The Panic. Her many contributions to the community are worthy of recognition and her generous support has been vital to the survival of Star City Pride since its inception. We are proud to celebrate her Legacy and we invite you to join us!
Pioneer Award - Megan Hunt
Star City Pride's Stellar Legacy Dinner is approaching quickly and we can't wait to celebrate excellence in our community. We are pleased to announce that the recipient of our Pioneer Award is Nebraska Senator Megan Hunt!
Organization Legacy Award
We are proud to announce the recipient of the Organization Legacy Award, OutNebraska. Originally founded as OutLinc, this organization had expanded its efforts and rebranded to reflect the state-wide impact they will be making for LGBTQ Nebraskans.